The Studio Itself is an art & design concern based in Denver, Colorado.
We work with brands of all sizes with an engaged sense of inquiry.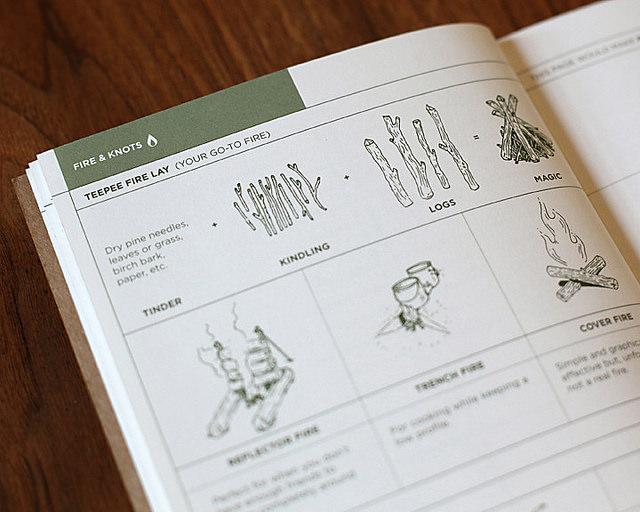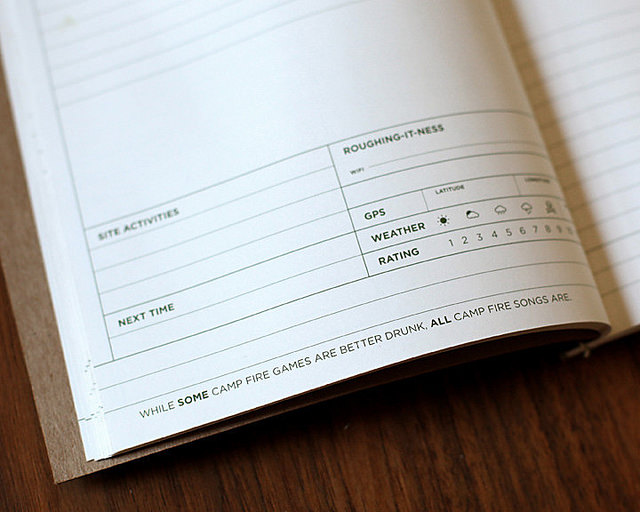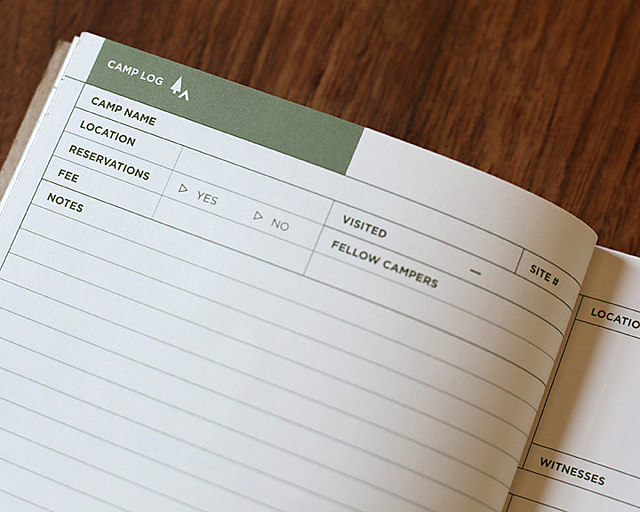 The Camping Journal

Designed to help you keep track of your favorite camping and fishing spots. Includes checklists, recipes (and room for your own) and many other ways to document your adventures. The Studio Itself designed/illustrated the book as well as wrote most of the camping jokes, because camping journals need camping jokes. Made in collaboration with RedCamper.
ROLE: Art Direction / Design / Illustration
Speeding Motorcycle

A quarterly publication about living with motorcycles, with an editorial and visual direction aimed at lifers—motorcyclists who are in this for the long haul. If you are interested in following the progress, please contact us.
ROLE: Creative Direction / Editorial / Publishing
Move In

A web-based service that provides a seamless, trackable and instant connection between tennants and landlords/managers.
ROLE: Visual Design / User Experience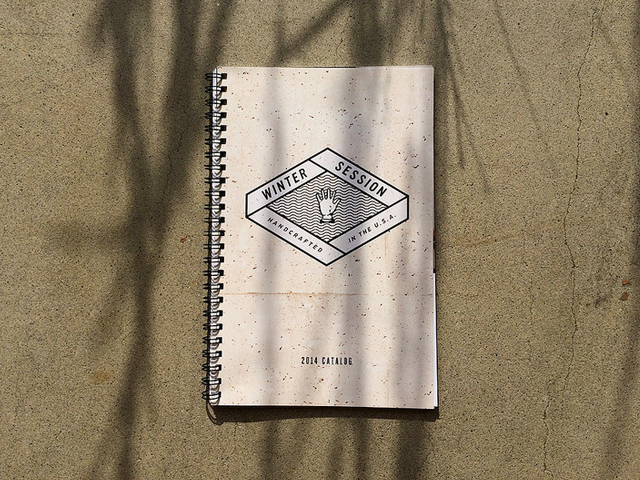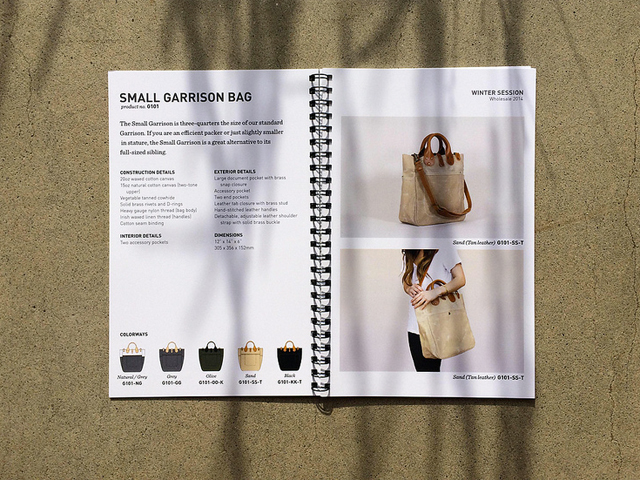 Winter Session

We worked with W-S to develop their 2014 wholesale catalog, with photographs from Luca Venter.
ROLE: Art Direction / Design / Production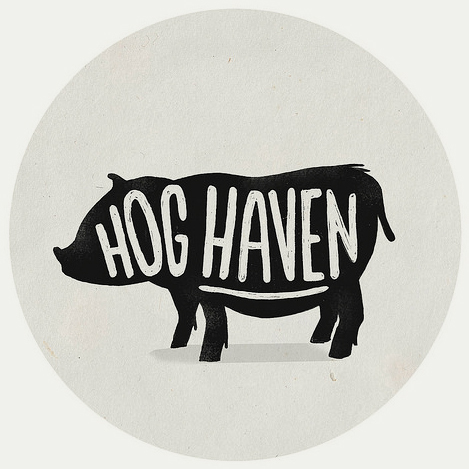 Hog Haven Farms
is a non-profit animal rescue. Their mission is to provide a safe, happy home for potbelly pigs (and other livestock) that are rescued from situations of abuse, neglect, or abandonment. We helped them out with a logo, and look forward to expanding their brand as their needs grow.
ROLE: Design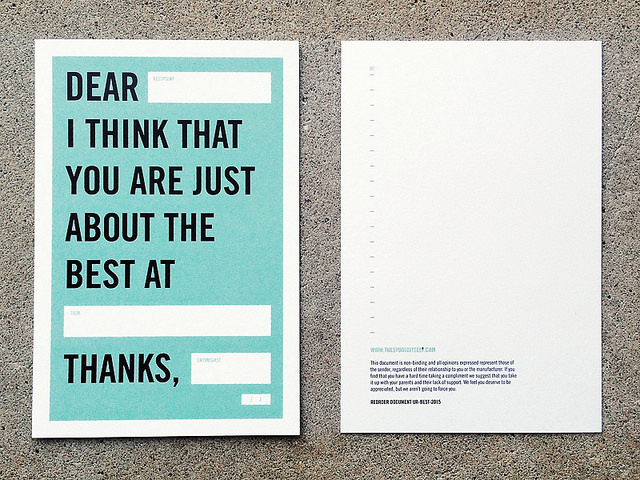 You are the best

An exercise in appreciation. Sent from the studio every Monday morning, they serve as reminders and connections to those who inspire and drive us.
ROLE: Concept / Design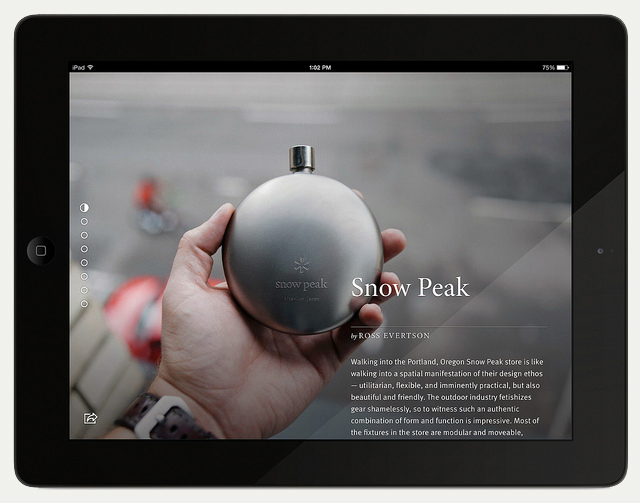 Wantful

A unique gift giving app. They sent us to Portland to cover a few of folks that create the products they feature. We spend time with the people from Esque Studios, Block & Sons and Snow Peak. We documented—with words and photographs—their products, their process and their personalities.
ROLE: Photography / Editorial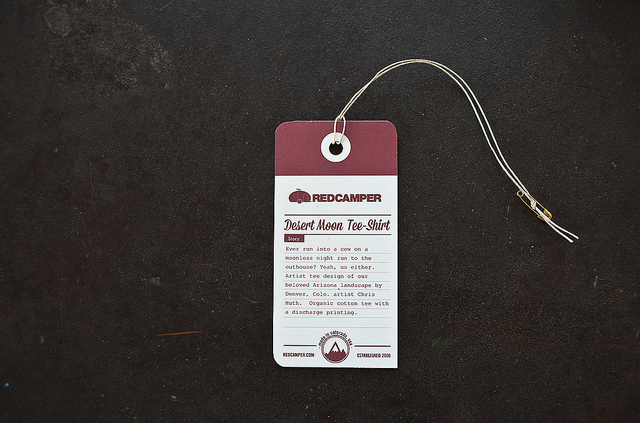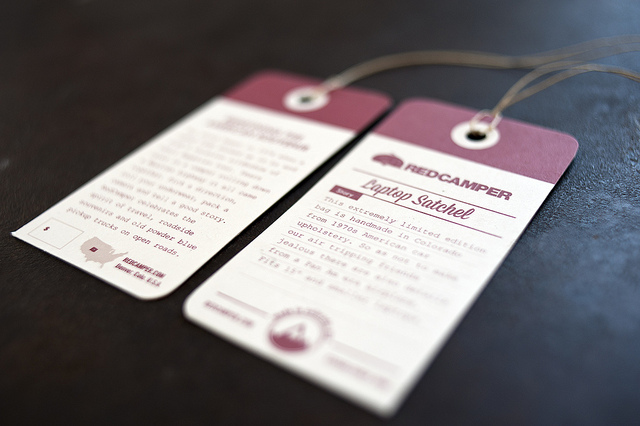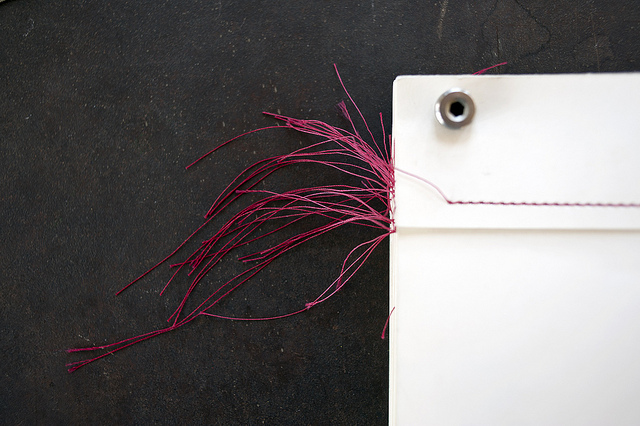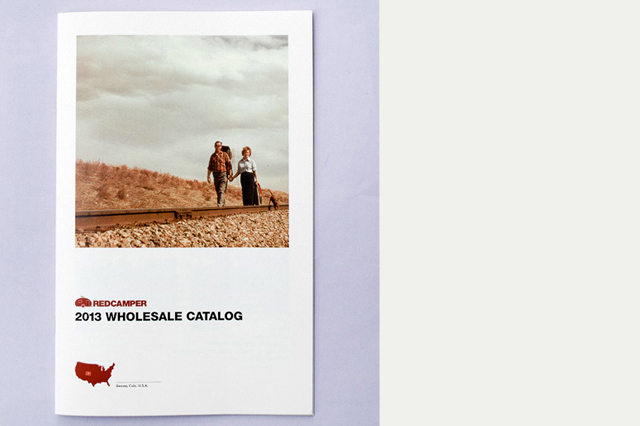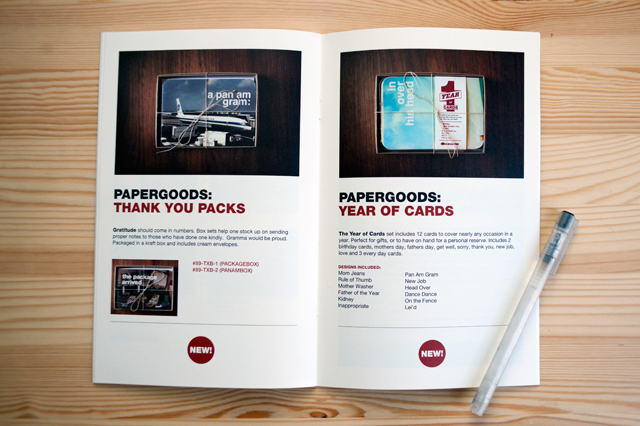 RedCamper

They make both jam and paper-products. A uncommon combination to be sure, but both product lines come from a similar place. A love of summertime, travel, and good simple moments with friends and family. We helped expand the visual vocabulary for the brand, developed new paper products (see the camping journal) and worked with them on the Deliciousness packaging (below).
ROLE: Creative Direction / Design / Photography / Illustration / Strategy / Product Development

RedCamper business cards

Inspired by the 35mm slides that formed the first RedCamper products, and were designed to let you frame your own stories.
ROLE: Concept / Design / Production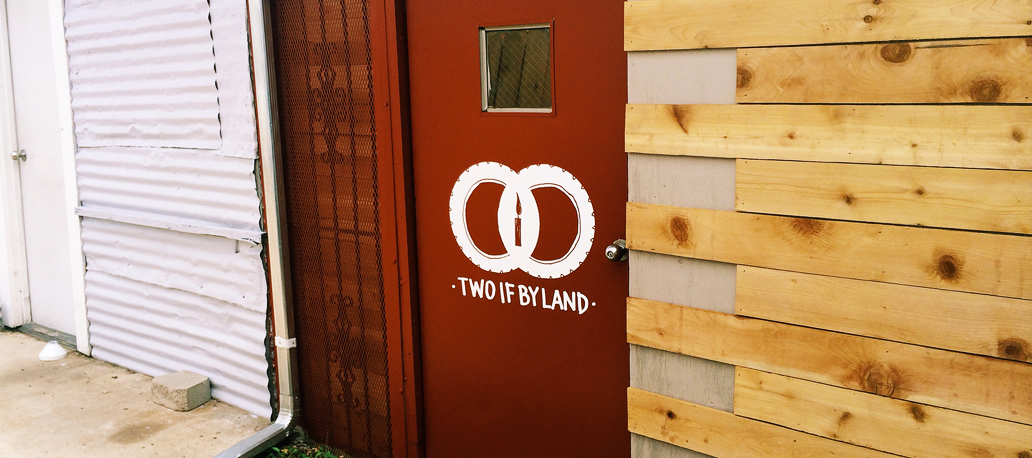 Two if by Land

A back alley motorcycle safety shop from Berkeley Supply creator Eli Cox. They stock helmets, jackets, gloves and other motorcycling accoutrement. We worked with Eli to create the logo, type as well as branded goods.
ROLE: Design / Production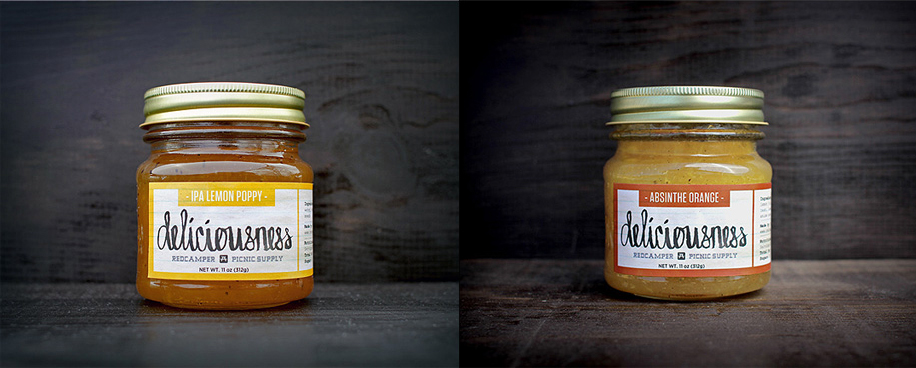 Deliciousness

Not quite jam and not quite a sauce. It is, unsprisingly, delicious. Working with RedCamper we developed the packaging system for the saucy jam which is rolling out into regional Whole Foods as we speak.
ROLE: Art Direction / Design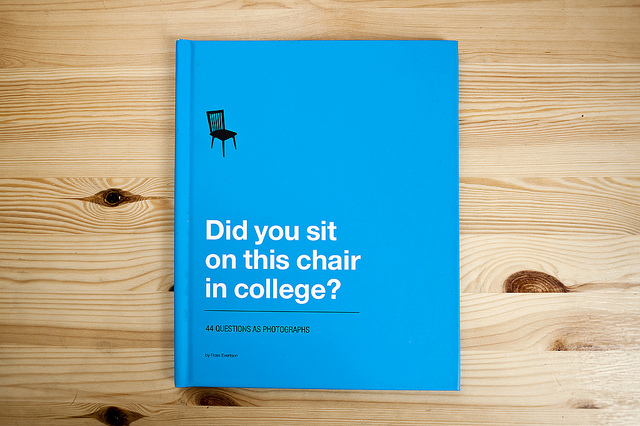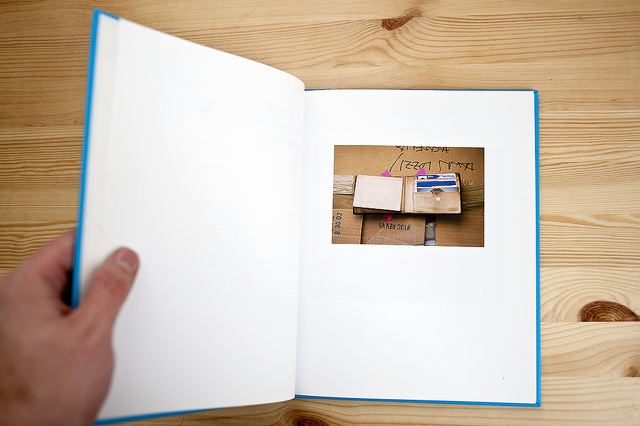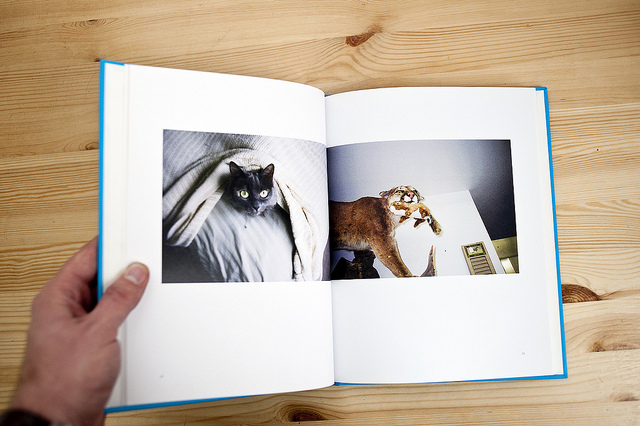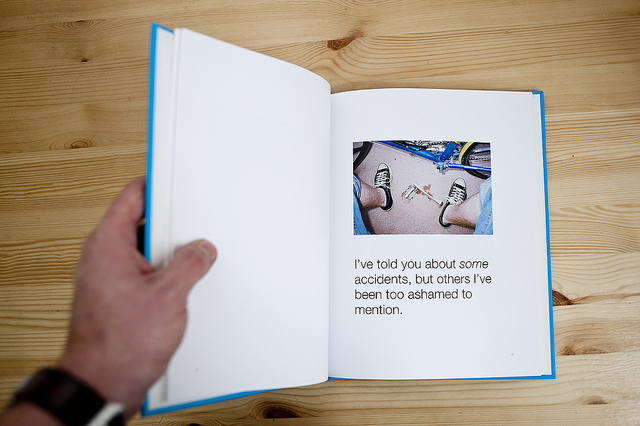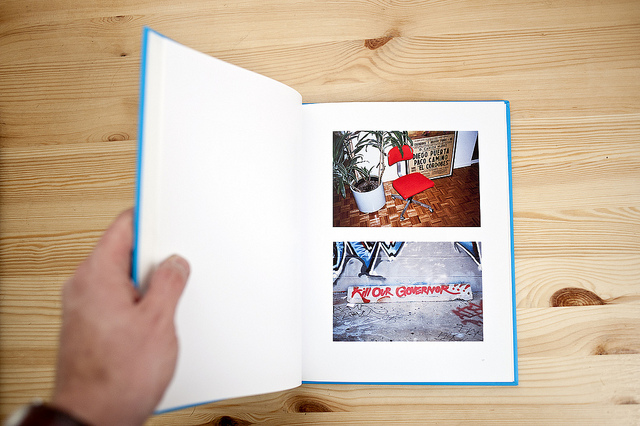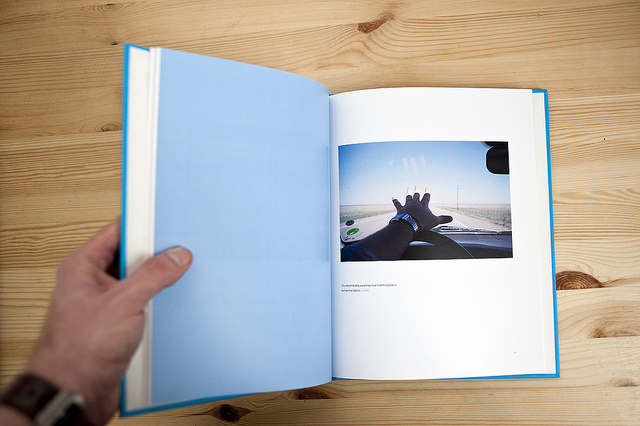 Did you sit in this chair in college?

Using photographs to pose questions. Each image was made with a specific person in mind, and they had to go through the book and figure out for themselves what was meant for them. The project was meant to heighten the interaction between the audience and the work.
Statements

Using the Amazon outsourcing service Mechanical Turk Ross hired workers to visit his website and describe his work. The results were then typeset and printed, including the unedited text of the responses, along with the associated, anonymous worker number.